A MESSAGE FROM OUR CEO ON GRILLED GOODNESS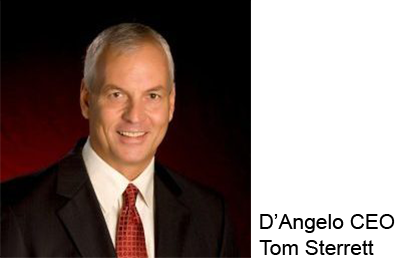 Thank you for your interest. I invite you to review our franchising information and explore our exciting, long-lasting brand.
Our intent is simple: to provide our guests with the freshest, highest quality, best sandwiches around and partner with the communities we serve.
Our guests love our food, love that we have been part of their neighborhoods for over 50 years, and love that we give back to the people and organizations making a difference in our communities.
Enjoy learning more about our brand and how you can be part of our D'Angelo family.
Sincerely,
Tom Sterrett
Many of our franchisees have been with us since the very beginning, including our founder, who is still a current franchise owner today. In fact – we are proud to say that a large percentage of our franchise system is made up of long-term owners and operators. D'Angelo Grilled Sandwiches franchisees are like family – and a few of them even are family! The success of our franchisees is personal to the company – we stay in touch with them and provide support across all aspects of the business.